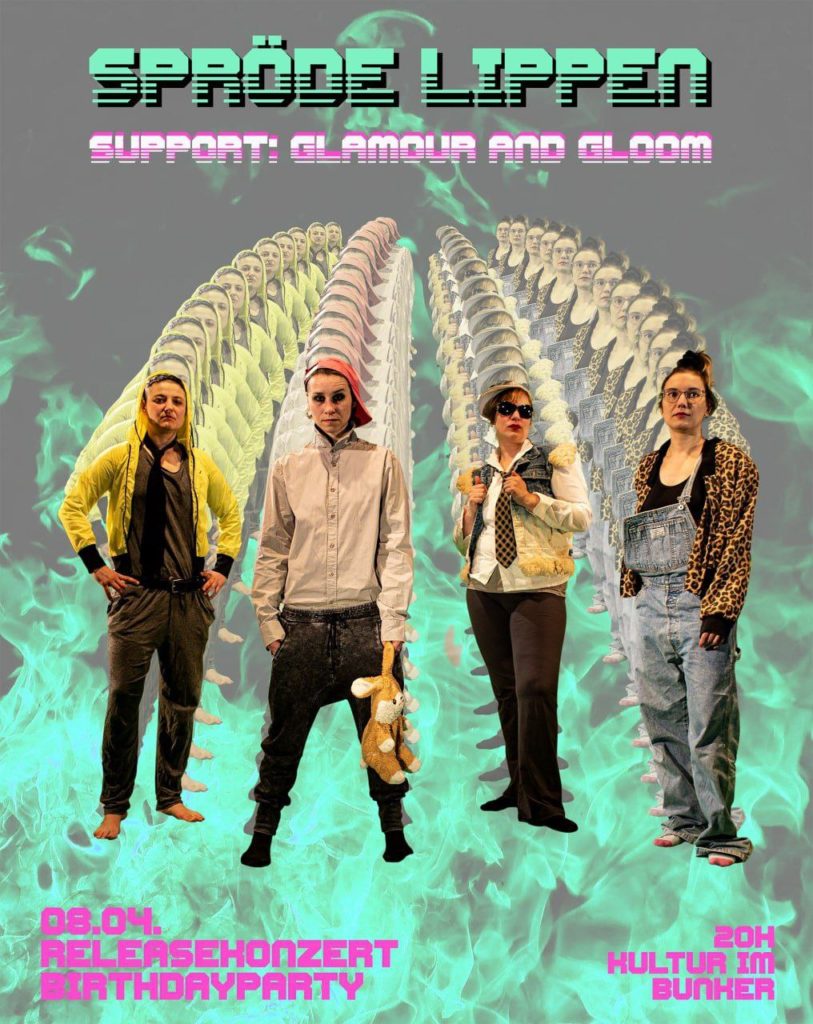 Spröde Lippen & Glamour and Gloom
"Bleib liegen wenn du am Boden bist"
Glamour und Gloom hat eine Heimorgel aus einem bürgerlichen Wohnzimmer entführt und sie zum Schreien, Kratzen und Singen gebracht. In all dem Theatralischen bricht er aus und verfremdet unernst zu düsterschönen Wave Chansons.
"Stay down when you're down"
Glamour and Gloom has hijacked a home organ from a middle-class living room and made it scream, scratch and sing. In all the theatricality, he breaks out and alienates in an unserious way into glamorous gloomy wave chansons.