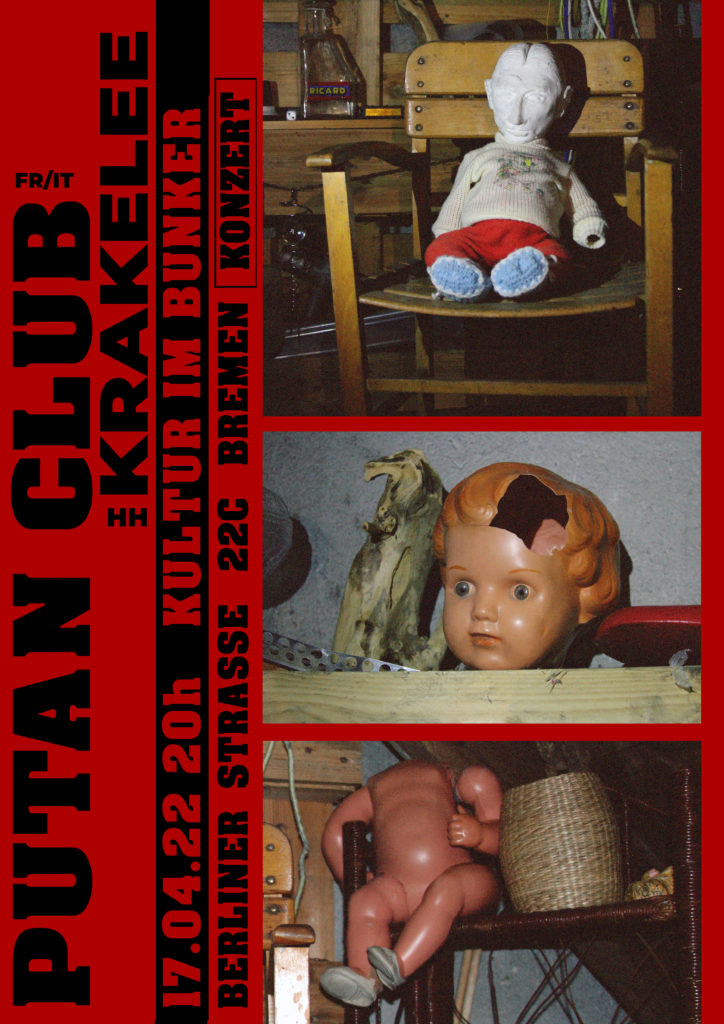 PUTAN CLUB
A duo from Italy and France, based between Agrigento and Faro. Voices, guitars, bass, drums & computer.
The PUTAN CLUB declines feminism, electricity, electronics & savagery – as if Skrillex violated the Birthday Party: groove and high tension. Trance, Dance and Challenge.
KRAKELEE
A new project from FEMME, a regular at Bunker, for the ghost riders who bring Vega und Rev´s Suicide close to their hearts.